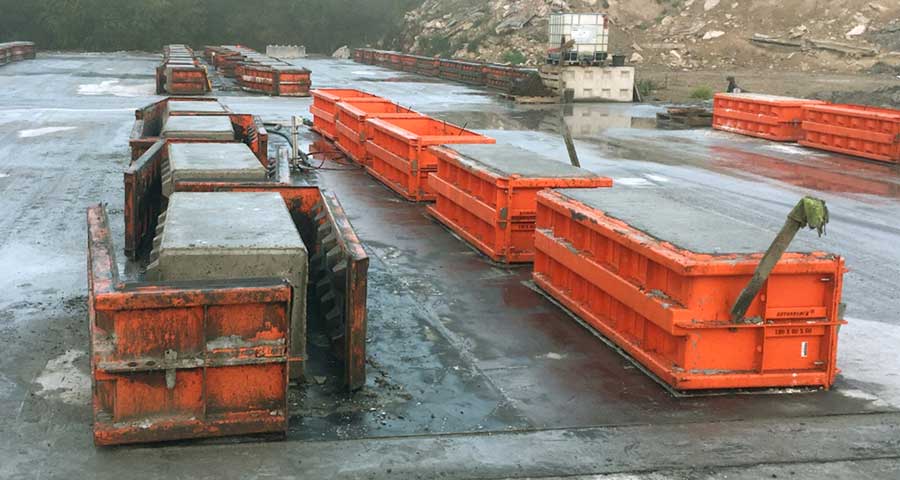 Precast concrete elements require special protection against weathering
Large precast concrete members for building and road construction are cast in steel moulds. Due to their size, these moulds are usually stored in the open and are continuously subjected to weather conditions. They start to rust after a short time. If this is not permanently and sustainably prevented, this corrosion leads to defective casting results and in the long term to the destruction of the moulds.
Moulds have to be continuously maintained
Removing rust and eliminating damage from corrosion is very costly in terms of time and money. Manual and machine cleaning of moulds takes a lot of working hours and delays the manufacturing process. That causes additional costs and increases the economic pressure on the manufacturer. And that is in an industry that is already afflicted by competitive and price pressures as well as fluctuating raw-materials costs. The use of a corrosion inhibitor that prevents rusting can thus reduce costs overall. In this case, the performance of a rust inhibitor and with it its efficiency plays a large role.
Not just cheap: efficiency is decisive
For the selection of a suitable rust inhibitor, however, it is not just the price-performance ratio that is decisive. Other factors such as environmental sustainability, availability, storage and safety in use reduce the range of candidates even more. If experience and decades of success in combating corrosion is important to you, you quickly end up with the most successful and efficient representative of its type: Tectyl™ 5506 W from Valvoline™.
Universal all-rounder Tectyl™ 5506 W
Tectyl™ 5506 W is a universal corrosion preventive compound and provides excellent and long-lasting protection against negative influences from UV radiation, humidity, rain and salt. Tectyl™ 5506 W cures quickly and thus saves valuable time before the moulds are reused. The environmentally friendly Tectyl™ 5506 W is water-based and free from organic solvents.
Fast, easy application and long-lasting protection
Tectyl™ 5506 W can be used both airless and with a low-pressure spray system. It can be applied fast, easily and cleanly and immediately develops a long-lasting rust protection for the treated surfaces.
Results after 3 months: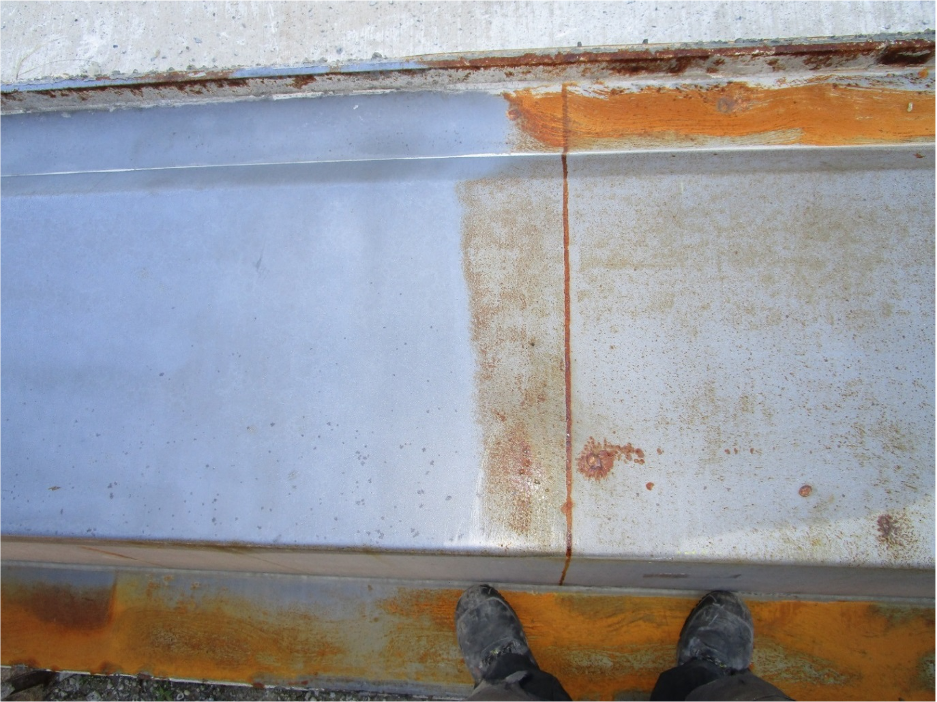 Tectyl™ – corrosion protection with tradition and success
Since the 1930s, Tectyl™ branded products have prevented rust formation on metal surfaces caused by weather conditions. It is used particularly in the cars and commercial vehicles industry as well as shipping, rail transport, aerospace and agriculture. Tectyl™ is one of the oldest brands in the coating industry and can look back at over 80 years of experience and success.
Learn more about the Tectyl™ products
News on this topic
You don't want to miss anything else? Then visit our news section or sign up for our newsletter.