Valvoline™ and it's Tectyl™ series
Valvoline™ belongs to Ashland Inc. that was founded in Kentucky in 1924. Valvoline™ was founded by John Ellis in Pennsylvania, USA in 1866 and taken over by Ashland in 1950. At the start of series production of the Model T in 1920, each vehicle was filled with engine oil from Valvoline™. The main business of-Valvoline™ is the sale of engine oils and lubricants. With the Tectyl™ series of highly effective corrosion inhibitors,-Valvoline™ has developed into an established player in the industry.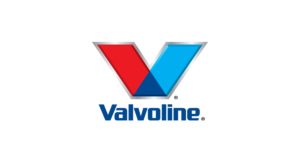 Tectyl™ products for corrosion protection
Tectyl® products provide short term or long-term protection against corrosion and other damage due to moisture, salt and aggressive conditions.
Tectyl® products are suitable for the widest variety of applications from thin, transparent coatings and heavy-duty waxes up to bituminous coatings for long-term protection against corrosion damage. Some of the products are solvent-free or water-based and are designed for applications with very high ecological, health or safety-relevant requirements.
In terms of corrosion protection, Tectyl® has been an internationally recognised brand for years for applications in the sectors: Car and truck industries, bus and railway construction, aerospace technology, military and civil vehicles and equipment, general industrial manufacture, concrete and the building industry and many more.
Customers have been relying on the Tectyl® brand for more than 85 years. The innovative solutions, high-quality service and the extensive expertise have made Tectyl® products a driving force in the protection against rust.