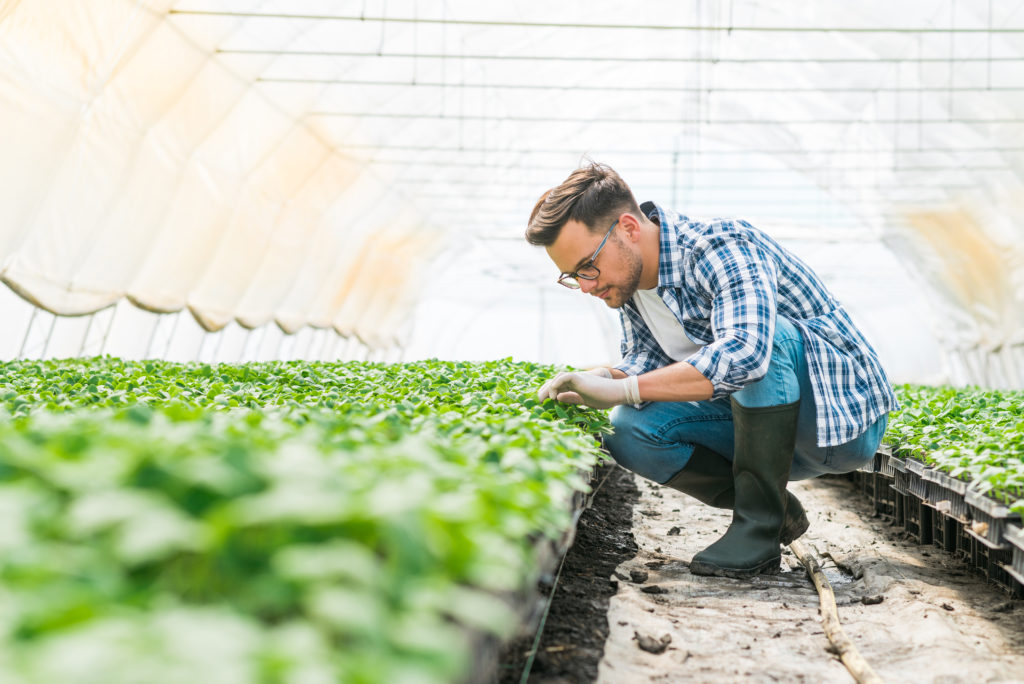 High-performance lubricant is used in greenhouses
The high-performance lubricant MOLYKOTE Longterm W2 ensures reliable and smooth opening and closing of the roof windows and sun blinds in greenhouses.
For a stable microclimate in greenhouses
Greenhouses create a constant microclimate. They are inevitable for the cultivation and growth of crop plants and trees as they provide optimal environmental conditions and protection for the plants against adverse weather effects and other external influences. An important factor for effective microclimatic conditions is the ventilation. In greenhouses it must be possible to reliably open and close the roof windows so that optimal fresh air supply is ensured. Moreover, in case of a downpour or storm the windows must close quick and reliably. The opening mechanisms are operated by cogs which move the roof windows or sun blinds into the desired direction via an electric drive.
Maintenance as a cost factor
The maintenance of the roof windows is a considerable cost factor for the operators, because the installed mechanics are rather difficult to access. A reliable and permanent lubricant is therefore inevitable. In addition, the applied lubricant has to withstand extreme conditions like temperature (temperature differences of more than 100°C, from freezing rain in winter to exposure to sunlight for hours in summer) and mechanical loads as greenhouses often consist of very large, stable and heavy glass constructions. Finally, the right lubricant should be free of hazardous substances for man and nature.
MOLYKOTE Longterm W2 fulfills all these requirements.
This white lithium soap grease shows good load carrying capacities and high adhesiveness. It can be used as a permanent lubricant and provides high protection against wear and corrosion (corrosion level 0-1 in SKF-Emcor-Test).

In comprehensive tests at a renowned company specialized in glass and façade construction from South Germany MOLYKOTE Longterm W2 achieved convincing results. The manufacturer uses that high-quality material by DuPont to lubricate mechanical devices. This high-performance lubricant can also be applied for machine bearings in the food and pharmaceutical industry, for machines manufacturing textiles and paper, for components in household appliances as well as in mechanical precision instruments.
Learn more about the product
News on this topic
You don't want to miss anything? Please visit our news-section or subscribe to our newsletter.