The Chemours Company™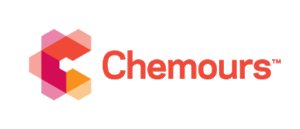 The former fluorochemical division of DuPont™ has been trading under the name The Chemours Company™ since 1 July 2015. The newly established company is a global leader in titanium dioxide technology and for fluorine products. As a former part of the DuPont™ Group, Chemours™ can look back on more than 200 years of history and experience in the chemicals industry.
Chemours™ has approx. 9,000 employees at 37 production sites and supports more than 5,000 customers worldwide in more than 130 countries. Chemours™ is thus one of the leading companies in the chemical industry. Due to the spin-off, Chemours™ takes over the market leadership from DuPont™ in the fluorochemicals area and for the manufacture of titanium dioxide that is also known as white pigments.
Products from Chemours™ can be found in plastics and coatings, refrigeration and air conditioning technology, the automotive industry, mining and oil refining as well as in general industrial manufacturing. The best-known brands include Teflon®, Ti-Pure®, Krytox®, Viton®, Opteon® and Nafion®.
In Germany, H. Costenoble GmbH & Co. KG continues to be responsible for the sale of-PTFE/PFPE products in the Krytox series. The former DuPont™  DryFilm® and TraSys® series also continue to be supported by Costenoble.
Chemours™, the Chemours logo, Teflon™, Ti-Pure™, Krytox™, Viton™, Opteon™ and Nafion™ are registered trademarks of the Chemours company.
News from Chemours:
> Chemours presents itself in this image film
> More information about the company can be found on the Chemours website
> More background about functional fluids can be found here
> back to the Manufacturers